We've often read about the Biblical narrative of the Pharisees who love to make the law but will not lift a finger to move them. Well, the Pharisees may have returned. But this time around, not like in ancient Jewish times nor with Caiaphas as leader. The U.S. Democrats are the contemporary classic example of biblical Pharisees, thanks to Nancy Pelosi.
After looking into the camera countless times to preach obedience to safety guidelines and adherence to state laws on COVID-19, Nancy Pelosi retires to her home to do just the opposite like a classical Democrat hypocrite.
Caught on camera, the frail built octogenarian who is a fierce critic of leaders failing to lead by example, was seen without a mask and entering into a salon to have her hair done against the rules of the state of California which states that: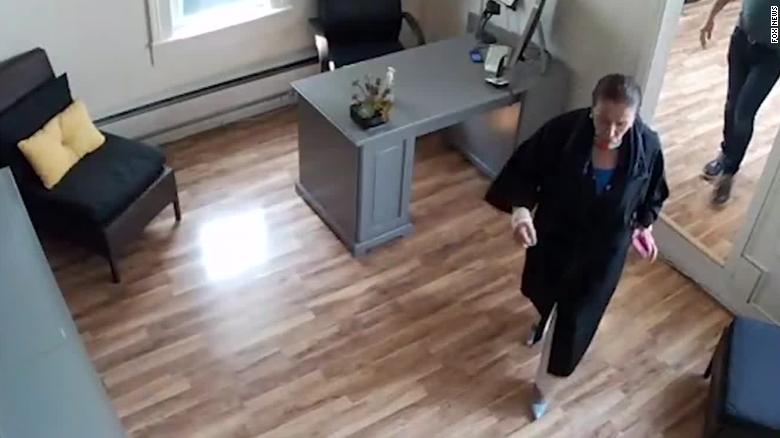 "[All] services where customers must take off their face coverings are NOT allowed."
The new rules also prevents washing and blow drying of hair at any salon; a law which Pelosi also broke when she claimed her reason for being seen without a mask was because she was about doing so.
Pelosi calls her trip to the salon a 'set up.' She refuses to apologize, sees nothing wrong in occasional indulgence in hypocrisy and is obviously not sorry to have broken a law she passionately preaches.
She's only mad she got caught!
Like, How dare you film Nancy, the Democrats finest virtue pillar!
Small business owners in California are known to have lost a lot of money as result of Pelosi's hypocritical stance and opposition to reopening America.
Churches and salons in San Francisco had been closed since March following strong advocacy by people like Speaker Pelosi for America to remain completely shutdown. Salons were however notified they could reopen on Sept. 1 for outdoor hairstyling services only while Churches remain completely closed.
Sadly, people like Erica Kious who own the salon where Pelosi visited are still unable to reopen because Erica's area of specialization is hair colouring and using chemicals outside is prohibited.
Kious lamented the ordeal of small business owners in Cali describing Nancy's conduct as a slap in the face and hypocritical. In her words,
"you know that she feels that she can just go and get her stuff done while no one else can go in, and I can't work…We're supposed to look up to this woman, right?…It is just disturbing…We have been shut down for so long, not just me, but most of the small businesses and I just can't – it's a feeling – a feeling of being deflated, helpless and honestly beaten down…I have been fighting for six months for a business that took me 12 years to build to reopen…I am a single mom, I have two small children, and I have no income. They never let us open."